Breakfast & After School Clubs
Mission Statement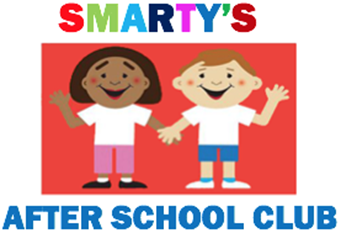 We are committed to providing a high quality, creative and fun programme where each child is valued and encouraged to fulfil their full potential in a
safe, caring environment.
Registration
Please complete a registration form for each child you would like to attend and pay a one off £5 registration fee per child, bookings cannot be taken without a completed form.
Breakfast Club
Starting from 7.30am to the beginning of the school day. Children enjoy a variety of play opportunities in a friendly and relaxed environment. A selection of cereal, toast and fruit is offered with milk and water. EYFS and KS1 children are taken to their class and KS2 go by themselves. Drop off from 7.30am to 8am at gate 3.
After School Club
From the end of school to 5.45pm. A variety of activities are offered in a friendly and relaxed setting along with a healthy buffet snack with milk and water. Children enjoy a social time with their friends taking part in arts and craft, cooking, drama, sports and games. Our enthusiastic and supportive play workers are Enhanced DBS checked with at least one Paediatric First Aid trained at each session. EYFS and KS1 children are collected from their class teacher and KS2 children make their way to the club. Play workers set up a variety of activities to meet the needs and interests of all the children within the 4 to 11 age range. Active play outside is offered daily, weather permitting, with the use of the ICT suite in wet weather. There is a relaxing area suitable for reading and a homework table. Collection from gate 3.
Bookings
We offer regular and casual bookings. If you require a regular booking an invoice will be given to you monthly which states the amount and date to be paid by. Casual bookings are subject to availability and cannot be guaranteed, these are paid when booked. 2 weeks notice is required for any changes. Payment can be made by cash, cheque, bank transfer and child care vouchers.
Breakfast Club Fees
£6.50 per child per day
After School Club Fees
£13.00 per child per day
Please text or ring: 07511 812324 for any additional information required. The club phone is on between the hours of 7am-9am and 2.30-6pm Monday to Friday. Messages are also picked up throughout the day. Alternately you can email: ruislipgardens@smartysafterschool.co.uk
For more general information visit our website: smartysafterschoolclub.com
Please see the link to our Ofsted inspection