SMSC & British Values
Promoting British Values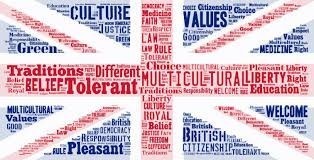 Ruislip Gardens is committed to serving its community. It recognises the multi-cultural, multi faith and ever-changing nature of the United Kingdom. It also understands the vital role it has in ensuring that groups or individuals within the school are not subjected to intimidation or radicalisation by those wishing to unduly, or illegally, influence them.
It follows equal opportunities guidance which guarantees that there will be no discrimination against any individual or group, regardless of faith, ethnicity, gender, sexuality, political or financial status, or similar. Ruislip Gardens is dedicated to preparing pupils for their adult life beyond the formal examined curriculum and ensuring that it promotes and reinforces British values to all its pupils.
The Government emphasises that schools are required to ensure that key 'British Values' are taught in all UK schools. The government set out its definition of British values in the 2011 Prevent Strategy.
The five British Values are:
Democracy
The rule of law
Individual liberty
Mutual respect
Tolerance of those of different faiths and beliefs
Spiritual moral social and cultural development (SMSC)
SMSC is the abbreviation for Spiritual, Moral, Social and Cultural development. It encompasses all we do at Ruislip Gardens Primary School. We promote these important areas within our everyday activities of working, learning, playing and socialising together. The promotion of SMSC in school is important because it enables pupils to develop a deeper understanding of the wider world, develop an understanding and empathy of themselves and others and empowers pupils to take responsibility for their positive role in society where they value others.
Spiritual:
The opportunity to explore beliefs, experience and faiths, feelings and values; enjoy learning about oneself, others and the surrounding world; use imagination and creativity and reflect on experiences.
Moral:
The opportunity to learn what is right and wrong and respect the law; understand consequences; investigate moral and ethical issues and offer reasoned views.
Social:
The opportunity to use a range of social skills to participate in the local community and beyond; appreciate diverse viewpoints; participate, volunteer and cooperate; resolve conflict.
Cultural:
The opportunity to explore and appreciate cultural influences; appreciate the role of Britain's parliamentary system; participate in cultural opportunities; understand, accept, respect and celebrate diversity